Jonesboro
Attorneys - Joseph M. Todd, PC
Joseph M. Todd, PC is a very aggressive and experienced Georgia law firm handling both civil and criminal cases throughout the State of Georgia.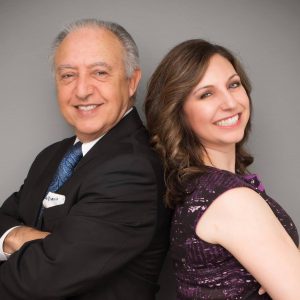 We pride ourselves in obtaining the best results possible for our clients. We have recovered millions of dollars on behalf of our clients. Our firm has set the high standard of integrity, honesty, and professionalism and therefore we enjoy an excellent reputation throughout the legal community. We represent both personal injury victims and criminal defendants throughout Georgia and nationwide from our metro Atlanta office in Jonesboro.
At Joseph M. Todd, PC, our experienced lawyers take your cases just as personally as you do. We devote ourselves to helping others. Our firm aggressively fights to recover the maximum amount of damages available under the law. Our firm also strives to handle the personal side of your case.
Why Hire Us?
You'll talk to an attorney regarding your case; not a paralegal or a secretary. From your first call to the settlement or jury verdict, you will have an experienced attorney working on your file.
We have been fighting for rights of injured victims for over 43 years. We also represent individuals on other types of cases and fight for your rights. You have probably contacted our website because either you or a loved one needs an aggressive lawyer. We have dedicated our professional lives to providing the highest quality of representation possible. We strive for a win-win situation. When our clients win, we win. Our clients have won against many of the biggest companies in the world and we would be honored to have a chance to evaluate your case and discuss your case free of charge.