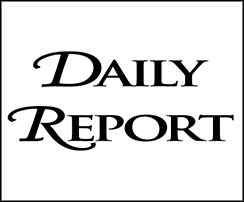 Attorney Joseph Todd was quoted in a Law.com Daily Report breaking news article after a decision came down from the Court of Appeals of Georgia regarding his client, NFL retiree and former Buffalo Bills tight end, Buster Barnett. Barnett's wife Sandra was killed in a tragic, highly-publicized murder-suicide after being kidnapped by Barnett's mistress, Lisa Brown, on July 15, 2015. Both women died after Brown led police on a high-speed chase from the Atlanta area to Alabama, before ultimately shooting Sandra then herself.
Read the full Court of Appeals decision
As stated in the decision:
In August 2015, Buster Barnett filed a petition to probate Sandra's will. However, when Buster did not appear at a scheduled hearing, his petition was dismissed for want of prosecution. Shortly thereafter, Donna Brooks, Sandra's sister, filed a petition to probate the will. Buster, however, then filed a petition for letters of administration. In response, Brooks filed a petition to invoke the "Slayer Statute" and to appoint her as the executor to Sandra's estate. In her petition, Brooks argued that Buster and Brown had been having an affair for over two years and lived together for several months prior to Sandra's murder and that Brown was driving Buster's car when she kidnapped Sandra. Brooks further alleged that Buster deceived Sandra until her death in order to avoid dividing their marital assets; that he was aware that Brown suffered from mental illness and had violent and suicidal tendencies; and that he conspired with Brown to have Sandra murdered.
The Slayer Statute, OCGA § 9-11-56 (c). OCGA § 53-1-5 states, in part:
(a) An individual who feloniously and intentionally kills or conspires to kill or procures the killing of another individual forfeits the right to take an interest from the decedent's estate and to serve as a personal representative or trustee of the decedent's estate or any trust created by the decedent. For purposes of this Code section, the killing or conspiring to kill or procuring another to kill is felonious and intentional if the killing would constitute murder or felony murder or voluntary manslaughter under the laws of this state.
Since Buster had no hand in the kidnapping or murder of his wife, it was determined that the Slayer Statute did not apply.
"He had nothing to do with it," Joseph M. Todd said to the Daily Report. He believes that since all the couple's assets were in Buster's name, attempting to invoke the Slayer Statute was Sandra's family's way of trying to get to his estate. "It looked like a money grab," Todd said. That's the only reason for it – to get his money."